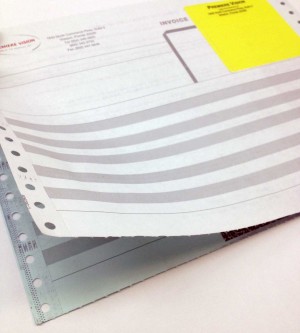 Continuous feed forms are perforated and folded for easy machine feeding. The pages can be separated after being printed. The sides of each page of these feed forms are also perforated to allow the sides with the tractor holes to be easily torn off.
An advantage of continuous forms is that they are available in one or multiple parts as well as carbonless and a variety of label materials and paper.
Uses
Continuous feed label / form combinations are commonly used for product identification products, barcoding labels for end user products, labeling shelves and many other applications used in retail environments.
For more info or to place an order call at (305) 451-4414 or Click here to Contact Us
Contact Details
99353 Overseas Hwy # 6 Key Largo, FL 33037
(305) 451-4414
(305) 451-1994