Smart + Environmentally Friendly Printing
As the premiere Florida Keys printer, Printing Plus of Key Largo specializes in Design, Print, and Fulfillment as well as Branding and Consulting to best service our clients' ever changing needs.
Printing Plus of Key Largo is a full service copy & printing company in the Florida Keys Printing. We are able to service your needs in our new state of the art facility. If you are looking for quality printing, graphic design or consulting, you have come to the right place. We can print (locally) everything, including business cards, stationary, oversize posters, banners, giclee, fine art prints on canvas, large signage, vehicle wraps, marketing materials, and that large copy project that needs a fast turnaround. If it can be be printed, we can print it.
Printing Plus of Key Largo can provide the solutions you require. When it comes to trade show printing and convention printing, we are on top of the game. With years of experience, we understand the unique needs of our clients and with the experience of our team; we are geared to providing the absolute best service, quality and value for our clients. Our goal is to please the client, through personal attention.
As well as offering the highest quality Florida Keys Printing our paper used in the production of printing literature and printing such as business card printing, leaflet printing, brochures, posters are FSC approved, which is produced from sustainable forests and wherever possible all waste products are recycled.
With quality printed on every page of our banners, posters, brochures, calendars and books, we have established a reputation in the printing industry and throughout the Florida Keys. We have successfully undertaken technically challenging print jobs by numerous clients locally and around the world. High quality, reliability and value-added services have placed Printing Plus of Key Largo among the ranks of leading industries. We emphasize on quality and quick turn-around time, as well as our ability to provide end to end solutions from printing to delivery.
Welcome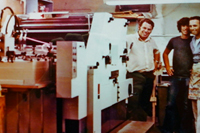 Welcome to Printing Plus Key Largo! The fastest, most client oriented, quality, local printer you will find from Florida City to Key West. Established over 16 years ago, we are a family operated company, grown from a humble beginning. Our satisfaction driven team, is diversified and brings together the best qualities (more…)
Quality Printing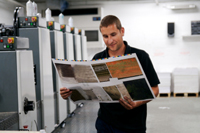 Quality is of the utmost importance in the print and advertising world.  With out a clean, attractive image, a company can easily be overlooked no matter how great their product or service.
Buying a print job can be easily affordable, but you do get what you pay for. (more…)
Helpful and Friendly Staff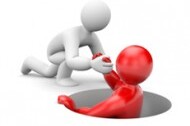 Here at Printing Plus, our main goal is to satisfy all of our customers needs and of course, wants.   Our staff is always available at all times to help make your print buying experience easy and enjoyable.  We look to not only hear your needs but also to recommend the best possible way to design (more…)
We Love the Environment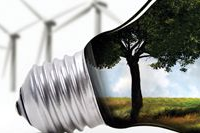 Paper used in the production of our print literature and printing such as business card printing,, brochures, and posters, just to name a few, are FSC approved, which is produced from sustainable forests. Wherever possible all waste products are recycled. At Printing Plus we love the environment!