Large Format Printing
The most effective tools to advertise your company and related event are easily and cost effectively available to you.  Printing Plus is your premier large format printing company in the Monroe County, Florida Keys area.  Printing Plus in Key Largo is your one stop shop for everything from Large Format, Offset and even Digital Printing!  Our professional team ensures speed delivery and affordable prices while also offering expert advice on all your large format and all other print and advertising requirements.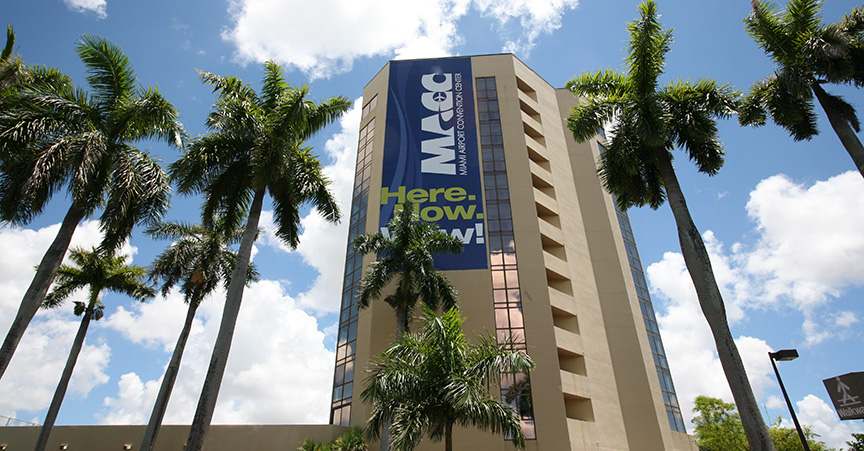 Here at Printing Plus we don't look to make a quick buck selling an inferior product.  We use only the highest quality materials in order to offer the longest life for your large format prints.  In order to prevent fading, we only use, UV resistant inks and 3M warrantied materials.
The wonderful thing about Large Format Printing is that you are able to produce whatever your mind desires.  If it comes on a roll, we can print it.  Everything from flat prints, banners (w/ or w/out stands), posters (mounted or flat), signs (mounted to any substrate), canvas prints, giclees, face mounted acrylic prints, back lit prints, in door and out door signage, store fronts, custom vinyl lettering, car wraps, boat wraps, truck wraps, all the way up to billboards.  We also produce permanent and removable indoor wall paper as well as removable out door wall wraps which will adhere to any surface.
In order to prevent fading, we use ultra violet resistant ink and warrantied 3M materials.
Our large format print service is completed with our own laminating, mounting and finishing services.  The prints are suitable for billboard advertising, large banners, project planners, panoramic views, fine artwork, giclee prints on canvas, posters, large color photographs and many more. We offer large format prints in various sizes as you desired.  Everything we do here is custom.  Please let us know what you need.
If you have your own image files,upload them to our website or if needed our in-house staff of designers can create your artwork so that we can create unique large format prints from them. We welcome large format prints orders over phone or by email.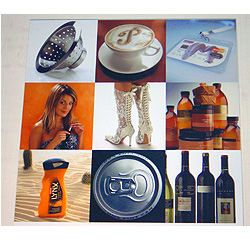 Signage
One of Printing Pluses specialties is Signage.  We work with everyone from retail store owners, property agents, developers, chartered surveyors, architects and property management companies to create effective, long lasting signage, from promotional banners, store front signage, to advertising hoardings.  We print only on the highest quality, warrantied substrates, in order to provide our clients with a high quality, long lasting product.

Commercial Property Signage
Printing Plus specializes in Signage.  We work with everyone from retail store owners, realtors, property agents, developers, chartered surveyors, architects and property management companies to create effective, long lasting signage, from promotional banners, store front signage, to advertising hoardings.  We also provide custom vinyl lettering for home, auto and boat sales.  We print only on the highest quality, warrantied substrates, in order to provide our clients with a high quality, long lasting product.

PVC Banners
PVC Banners are long lasting and great for outdoor use.  At Printing Plus we can produce any size and color of PVC banner.  PVC Banner allows us to produce one and twp sided banners when required.  Made from vinyl, these are ideal for long lasting banners and are ideal for outdoor use for long periods of time.

Backlits
Back Lit signage is a very effective way to catch potential buyers attention.  Printing Plus can produce any type of illuminated displays, from an off the shelf light box, right through to a custom built illuminated display.  Illuminated from the rear of the sign and printed on translucent film, Backlits offer excellent visibility during day or night.  Printing Plus of Key Largo Florida will also provide custom made display light boxes upon request for custom sized pieces.

Backdrops
Printing Plus is your ideal source to produce backdrops for stages, movie sets, window shops, exhibition stands and any other sites.  We use a variety of substrates such as PVC banner, matte paper print mounted on foamboard or foamcore, textiles or canvas.  We can also provide hanging systems such as wires or other installations.  Pop up stands and back drops are available as well as instillation services provided upon request, if required.  Signage and stands can be stored and delivered and set-up for future events.

Canvas Prints
Giclees are artist prints one canvas.  These are Ideal for artists that are interested in selling multiple copies of their art or consumers, who would like to enjoy large format prints to sell or gift.  Our canvas giclee service includes scanning or photograhy of the artwork, photo re-touching and high quality fine art reproduction.  With the highest quality digital technology, we are able to re-create your art or image up to 54″ wide and 75′ long.  This comes complete with any security fixings when required. Upon request, your pricing can include the print or stretching to a frame.

Fine Art Reproductions
Printing Plus can reproduce your art on any substrate. We offer this service to painters, traditional artists, photographers or digital artists, allowing them to reproduce their art for personal or exhibition purposes.  Individual customers can also take advantage of this service to create a copy of their favorite painting, photo or artwork.  Your art can be reproduced from materials ranging from photo quality reprints, canvas, specialty stocks or acrylic mounted prints.  Let us know how we can specialize your art.

Posters
Printing Plus offers a wide range of poster options on a variety of media.  We offer posters on everything from matte, semi or gloss paper as well as a variety of large format artistic stocks.  Our professional mounting and laminating service is the perfect finish to your posters.  We offer the capability to mount to a variety of surfaces ranging from foamcore, coroplast, acrylic, alumiplast and any smooth metal surfaces.  We offer lamination from gloss, matte, and dull in order to keep our clients more at risk products safe from the elements.

Merchandising and Retail displays
Printing Plus is your one stop shop for all your retail and merchandising material.  We can assist you in creating colorful graphics for in-store promotions and customer information.   We provide everything from shelf talkers to store fronts.  We also specialize in menu boards, in-door and out-door wall graphics and floor graphics.  Also on the menu are table/counter toppers,  table/counter table tents, mounted signage, banners, ceiling hangers and any other product a merchandiser may possibly need.

Pop Up Stands
Our exper exhibition team, provides exhibitors, show organizers and retailers looking for exhibition displays.  Printing Plus is a one stop shop for all graphic requirements and pop-up stand layouts.  From consultation and design, to the in-house production of prints, as well as personalized furniture and accessories.  We offer a variety of exhibition solutions.  Pop-up displays ares compact, lightweight, flexible, portable structures that can be extended from small to large to create an attractive framework for any event that requires catching a customers eye.  Easy and fast to assemble, these products also come with shelving and lighting.  These displays can be created in a variety of materials ranging from vinyl, Light Block Polyester, Back Lit or covered in fabric.   Pop-up displays add high impact to any exhibition stand guaranteeing to catch a potential clients eye.

Foam Board Signs
Printing Plus offers both Foam Board or Foam Core signs which are lightweight and suitable for long term, internal or external signs.  They are rigid enough to be put on walls with or without frames.  Signs are readily available in 3, 5, 10 or 15mm foam core.  We have a specialty cutting table in order to guarantee your large form prints have perfect straight, parrellel cuts without nicks on edges or corners.

CoroPLASTIC Signs
Printing Plus is now offering Coroplastic signs.  These are low cost, light weight, water resistant and offer six months durability for outdoors use in any weather condition. They are ideal for temporary signage such as property signs, special events, elections, realtors with properties for sale as well as construction sites.

Custom Vinyl Lettering
Printing Plus offers not only custom vehicle wraps but also offers custom vinyl lettering.  We have a wide variety of different vinyls ranging in color as well as reflective materials.  We only use warrantied 3M materials in order to guarantee a high quality, long lived product.  We specialize in boat lettering, vehicle lettering, storefronts and displays.  From vehicle, to work, to home, Printing Plus has you covered.
If you have any other questions or would like additional tips, feel free to email us.