Acrylic photo framed prints are becoming hugely popular and are finding their way into homes up and down the country. Acrylic frames are now a very popular and affordable way of framing photos and artwork.

Whether you decide to have a custom exhibit produced, or adapt a used or rental unit, the type of trade show display you need will be based on the nature of shows you attend and what you want to accomplish at each one. Here are some standard types of exhibition stands and displays.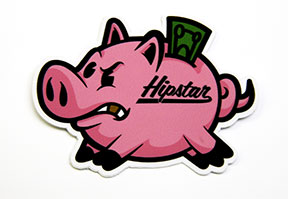 Printing Plus can cover all of your custom sticker printing needs. We are here to make ordering stickers simple, our stickers are the best price around and professional quality.
Contact Details
99353 Overseas Hwy # 6 Key Largo, FL 33037
(305) 451-4414
(305) 451-1994